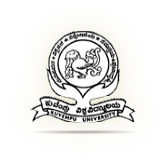 Research
The institution has 20 recognised research supervisors who have successfully guided 112 Ph.D and 58 M.Phil scholars during the past five years and at present, 88 candidates are pursuing their doctoral degree.

RESEARCH ADVISORY COMMITTEE
To facilitate and monitor research activities, the institution has constituted
Research Advisory Committee (RAC)
consists of a Chairperson, (Principal), IQAC Coordinator and representative members from each department of the institution. The committee meets periodically to take steps and suggests ways and monitors research activities.

The objectives of the RAC are to:

Motivate teachers to undertake minor and major research projects.

Encourage publications among students and teachers

Encourage teachers to participate and organize seminars, conferences, symposia, workshops
and short term courses.

Establish and mobilize research promotion grants

Major recommendations of the Committee:

Encouraging interdisciplinary research

Motivating the faculty members to do collaborative work in the field of translation.

Initiating measures to make collaborations/MOUs with reputed institutions.

Ensuring timely release of funds from the funding agencies to promote research activities.

Emphasizing on conducting workshops, seminars and conferences from time to time.

The Composition of RAC:
Name
Chairperson
UGC Coordinator
IQAC Coordinator
Coordinator
Member
Member
Member
Member
Representative members

Research Guides
Designation
- Dr. M.B. Mahawarker
- Dr. Meti Mallikarjun
- Dr. M.K. Veena
- Dr. Santhosh Kumar K.T.
- Dr. Shashirekha K.R.
- Prof. Avinash T
- Dr. Sarala K.S.
- Dr. B.H. Satyanarayana
- Heads of all departments

Sl No Name
01 Dr. Kannappanavar B.U.
02 Dr. Budhanaik C.B.
03 Dr. Krupalini H.S.
04 Dr. Purvachar.M
05 Dr. Mahavarkar M.B.
06 Dr. Dhananjaya K.B.
07 Dr. Sarala K. S.
08 Dr. Sumithra V. Bhatt
09 Dr. Shubha Maravante
10 Dr. Kundan Basavaraj
11 Dr. Mohan H.S.
12 Dr. Prahaladappa M.H.
13 Dr. Sambashivam R.
14 Dr. Suvarna B.B.
15 Dr. Meti Mallikarjun
16 Dr. Giridhara K.V.
17 Dr. Shobharani H
18 Dr. Siraj Ahamed S.
19 Dr. Santhosh Kumar K.T.
20 Dr. Sathyanarayana B.H.
21 Dr. Prasanna Kumar K.

Designation
Librarian
Associate Professor
Assistant Professor
Associate Professor
Associate Professor
Associate Professor
Associate Professor
Assistant Professor
Assistant Professor
Associate Professor
Assistant Professor
Associate Professor
Associate Professor
Associate Professor
Associate Professor
Assistant Professor
Assistant Professor
Associate Professor
Associate Professor
Assistant Professor
Assistant Professor

Department
Library & Information Centre
Hindi
Sociology
Sociology
Political Science
Economics
Commerce
Sanskrit
Kannada
Commerce
Kannada
Political Science
Economics
Kannada
Linguistics
Commerce
Commerce
English
Library & Information Science
Political Science
Political Science


News and Events


Quick Links


SAC Shimoga - A Snap Shot


Programme Offered


Departments


Human Resources


Research @ SAC


Amenities


Photo Gallery


Downloads


Contact Us


A to Z Links



sacc.smg@gmail.com
+ 91 8182 240180

Copyright © SACS 2014, All Rights Reserved
Best viewed in 1024 X 768 resolution with MSIE 7+