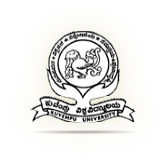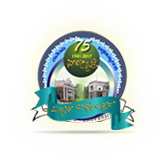 Welcome to Sahyadri Arts College...

The erstwhile Sahyadri College was established in 1940 with 105 students and nine faculty members as an intermediate college. In 1956 - 57 the college was upgraded into the First Grade College with the introduction of B.A. and B.Sc. programmes. The strength of the college increased by leaps and bounds at regular intervals. Therefore it became necessary to bifurcate the erstwhile Sahyadri College into Sahyadri Arts College and Sahyadri Science College in August 1984. B.Com. programme was also introduced in the year 1990....



News and Events



Message...

On behalf of the faculty, staff and students at Sahyadri Arts College, Shivamogga (SACS), welcome to Sahyadri Arts College's website. Our mission at SACS is to promote academic excellence and personal growth in a safe learning and working environment....


Highlights...

Quick Links


SAC Shimoga - A Snap Shot


Programme Offered


Departments


Human Resources


Research @ SAC


Amenities


Photo Gallery


Downloads


Contact Us


A to Z Links





Contact Us

Principal,
Sahyadri Arts College, B. H. Road, Vidya Nagar,
Shivamogga - 577203. Karnataka. India.
91 - 8182 - 240180, e-mail : sacc.smg@gmail.com


Copyright © SACS 2014, All Rights Reserved
Best viewed in 1024 X 768 resolution with MSIE 7+